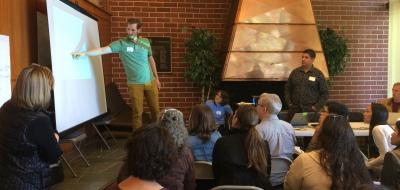 A project that requires overhauling and integrating so many key UC Berkeley's legacy student systems (some up to 30 years old) requires dedication and collaboration. With seven Go-Lives completed — and the fall semester well underway — the Student Information Systems (SIS) project team has a renewed focus on community engagement and outreach. The goal is twofold: to ensure that those directly affected by system changes get the training and support they need to manage their areas in the current semester and to begin to learn directly from the users about the issues they are facing in order to improve the system's design and functionality in the future. This two-way dialog is essential, so that we can design tools together that the Berkeley community needs to be successful.
While the project has been reaching out to targeted groups of students, faculty, and staff for many months, a SIS Town Hall on September 1 was the first SIS session recently designed to gather in person feedback from the larger campus community. The Town Hall was just the beginning of an ongoing conversation. It was attended by the SIS Executive Steering Committee (ESC) members, project team members, and more than 270 staff, faculty, and administrators. At the event, participants shared their concerns and identified their two top priorities: enrollment management and graduate student funding and awards. Immediately after the Town Hall, the SIS team created the first two of several "rapid response teams" focused on quickly expediting short- and long-term solutions to these two priorities.
The following week, on September 8th, SIS held an in-person Triage Session to address the identified staff questions and concerns. The session was attended by more than 80 advisors and enrollment managers, who had the chance to ask specific questions to subject matter experts in small groups. Among other things, participants expressed concerns about new SIS waitlist management functionality and its potential negative impact on students, which could result in late class add or drop fees this fall. Based on this feedback, the SIS Executive Committee approved a recommendation to waive Fall Semester 2016 Late Class Add and Late Class Drop Fees for all undergraduate and graduate students. 
The kind of feedback we have received at these sessions is crucial for the SIS team to refine Berkeley's student systems and support services. On September 22, SIS held its second interactive Triage session, which included a very brief update on progress since the previous session, followed by small group sessions with SIS subject matter experts to address each a variety of pressing topics, including waitlist, concurrent enrollment, and SIS Advising Tools, among others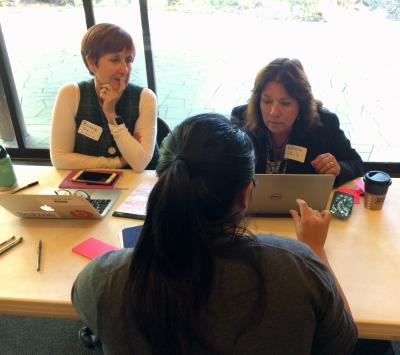 The SIS team is committed to provide Berkeley students, faculty, and instructors with the SIS tools needed to be successful. As the team continues to provide support and receive feedback from the community, SIS will continue to define the path forward in the service of our world-class university.
The next SIS event will be held during the week of October 3 and will be focused on academic advising.